Description
As a novelty, we present a complete line that allows the automatic process of packaging, capping and labeling. Composed of:
Dosing machine adaptable to different sectors such as: chemical, pharmaceutical, food, etc. It works with different types of products such as dense, foamy and different types of containers. Depending on the client's needs, it can be composed of 2 to 12 filling nozzles.
Capper with a robust and versatile design for the placement and closure of caps. Thanks to its cap lifter, the loading is done in a quick and easy way, controlled by a user-friendly touch screen for the adjustment of the different parameters.
Self-adhesive labelling machine to apply one or two labels, depending on the customer's needs on cylindrical, flat or oval containers. Adaptable to different container sizes.

Related Videos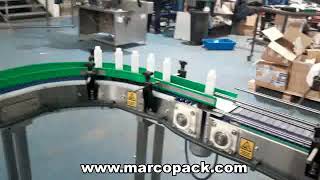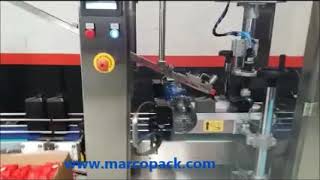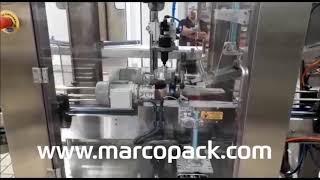 Files
Complete filling line
- 319.02 Kb.