Description
Marcopack´s MCP140 wrap-around labeling machine offers effective, flexible and economic solutions on cylindrical products such as tubes, glassbottles, ampoules, etc. It is best defined by its versatility and adaptability to a wide range of product diameters. An electro-pneumatic top stabilization system is included to ensure proper labeling of products.

Labels roll max diameter: 300mm. Labels max width: 200mm.

Front and back labeling are possible provided that both labels are in thesame labels roll.

Independent traction system to allow to place the label always in thesame position.

Related Videos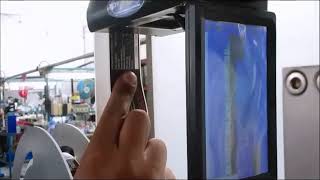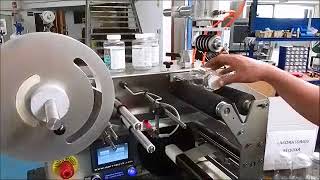 Files
Technical sheet MCP 140
- 543.75 Kb.