Description
MCP 300T is an automatic self-adhesive labeller to apply one or two labels on bottles, carafes, jars, MCP300T is made of stainless steel, with a 256 colour touch screen that controls the label applicator, transport and other elements.
Adaptable to different container sizes and to multiple sectors, such as the pharmaceutical, chemical, food and beverage industry.
You can position the label by controlling different parameters such as speed, output and label stop .

- Automatic Labeller for Bottles
- Automatic labelling machine for carafes.
- Automatic labelling machine for Jars.

Depending on the Customer's need we have an electro-pneumatic turning system and the option of placing a third applicator for the application of a third label.
It has a label breakage alarm, end of labels, and calculation of average production in real time.
In addition, we installed an enclosure with a stainless steel chassis and transparent walls, with an automatic line stop system in case of inadequate opening of the line.

Related Videos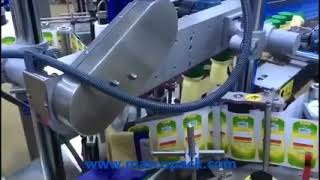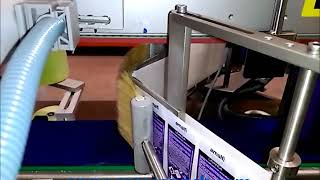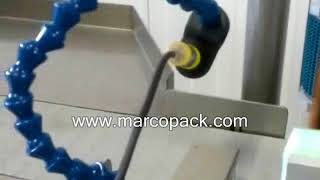 Files
Technical sheet MCP 300T
- 361.97 Kb.