Description
Marcopack`s MCP-350T Labeling system sets new standards in accuracy and economy of labeling. Ready for high speed labeling. Two mounted applicators apply labels with a variable speed of up to 50 meters per minute. With rotatable 256 colors touch screen user-friendly control panel for easier access, it features also a
motorized step motor label head dispensing labels 120 up to 200 mms (optional) wide.

Variable speed motorized conveyor belt control and stainless steel casing. In addition, for higher protection it features a protecting enclosure made of Stainless Steel Structure and polycarbonate doors which include safety alarm systems.
Related Videos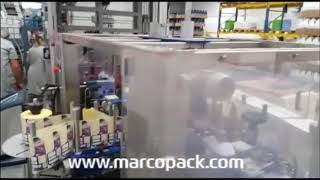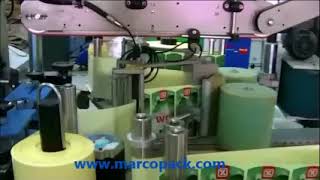 Files
Technical sheet MCP350T
- 474.93 Kb.